I have been an athlete for most of my life. I learned early on that the right equipment can mean the difference between victory and defeat, sickness and health, and injury and the absence of. As a poor athlete for most of my life , I've had to use my noggin about how to get the most bang for my buck with equipment. In this series of blogs, I will share what I learn. Unfortunately I get no kickbacks what-so-ever from any of the equipment manufacturers so this is completely unbiased reporting. However, if any of these companies want to prove me wrong or thank me for my endorsements after the fact, I am gracious enough to accept any tokens of gratitude you may wish to send me=p (hey y'all know muay thai doesn't pay!!)

Today's blog is about sneakers for running, and more specifically insoles and support. As we fighters lumber through our running, I cringe as I see some of our guys run in old-skateboarding shoes, basketball shoes with holes in them, and one guy (lets call him V) gets on the treadmill barefoot because....well I can't really identify any possible training doctrine for that particular regimen. I, however, buy top of the line ASICS running shoes. The GEL KAYANO is the most popular running shoes in the world. ASICS are what runners with stability and arch issues love to buy. Other brands include: New Balance, Saucony, Mizuno, and Brooks. Notice that Nike didn't make the cut. That's because Nike, how do I say this...., SUCKS for running. Now I love me some Nike. I buy hundreds of dollars in their apparel per year BUT not running shoes. When it comes to Nike, put the pretty (and expensive) shoes down and walk away. Then go pick up the most horribly colored Asics you can find and run in comfort.

WHERE TO BUY SNEAKERS: If you are clueless as to what shoes to buy then DO NOT GO TO THE FOLLOWING: Sports Authority, The Athletes Foot, Champs, or Footlocker.

Go to a specialty running store where people are knowledgeable, and will take their time with you.

FLEET FEET: Two locations Washington Ave in Hoboken and Bloomfield Ave in Montclair. The lovely saleswoman here took 30 minutes to let me try on every insole in the store, she explained the difference and let me jog outside to try them out. Try to leave the store at any Sports Authority and see what happens to you.

JackRabbit

Two locations in Manhattan and Brooklyn. Here the educated staff will analyze your running stride and recommend the best shoes for you. Since the average person has no clue how they run, this is invaluable information that will save you from buying expensive sneakers that weren't built for you.

NOW THE REAL REASON FOR THIS BLOG:

While it is true that I adore ASICS, I am HEATED about their insoles. ASICS GEL KAYANOS cost $135.00. Thats a lot of pesos for a non-runner to blow on shoes. I make the investment to keep my joints and tendons safe. Well my tendons have been shot lately and I finally broke down and went to FLEET FEET yesterday to get help...in the form of insoles. The insoles ranged from 19.99-44.99. There are insoles designed for cushioning, support, flat arches, heal spurs, and combinations of the four. I tried on a pair of insoles that actually tries to re-set your arch so you use the fat in your heal to naturally cushion your step. I am NOT an all- natural chick so I chose the SOLE Softeck Insoles.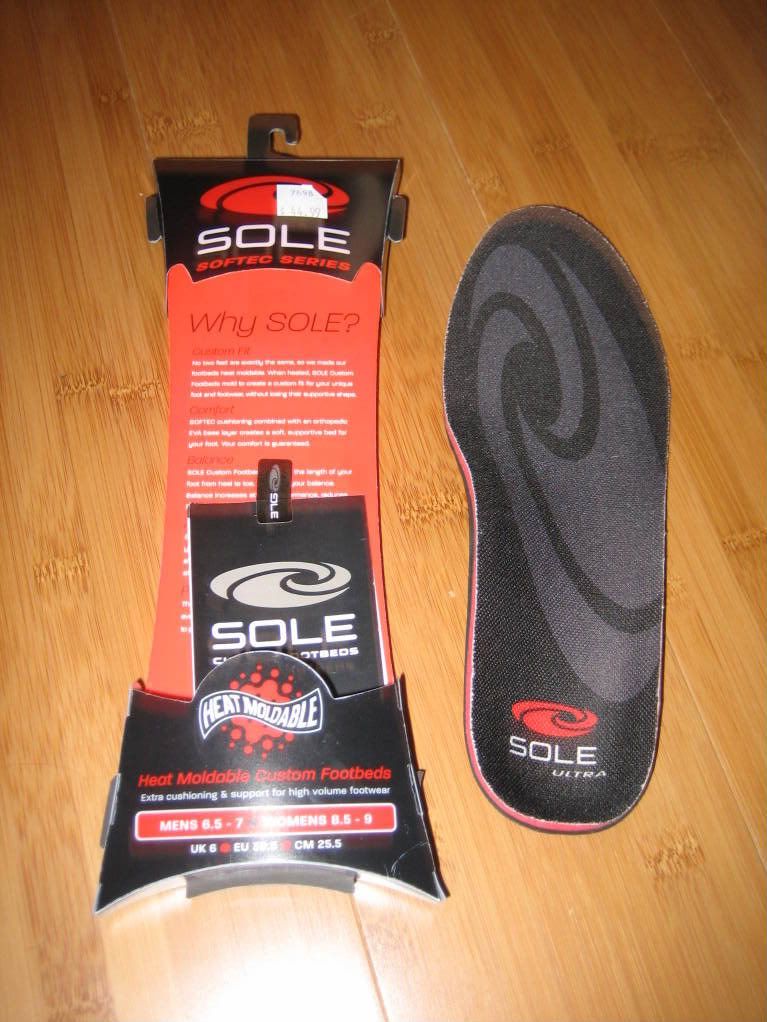 You can put them in the oven to mold to your foot, but they felt so amazing I am not even thinking about that. The insoles cost $44.99 and are worth every freaken penny. Now, why am I mad?



Here is a side-by-side comparison of the insoles that came in my $135.00 shoes and the ones I just bought: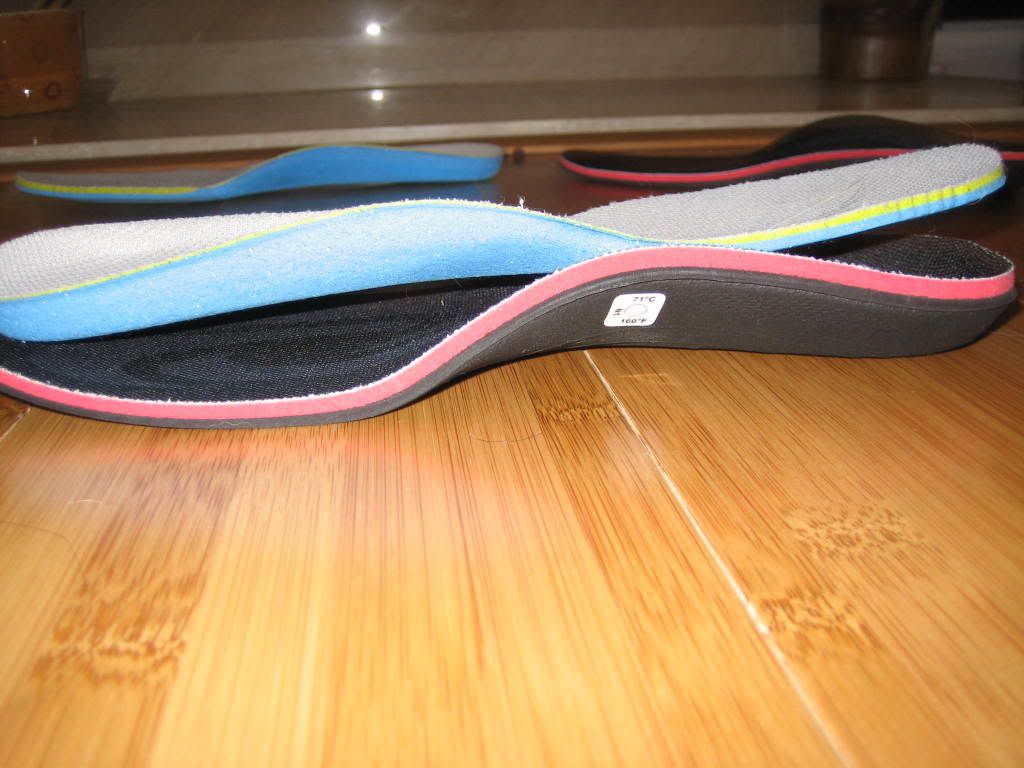 Here is one on top of the other pic. You can see that the insoles that came with my sneakers are made out of a thin layer of foam. These sneaker (which are supposed to be the most stable on the market) have an insole that provides almost no support. My poor Achilles is wrecked and I am using my powerful kicks to kick my OWN ass for not getting these insoles sooner.

Lesson learned: Factor in another $30.00-$50.00 for insoles the next time you buy sneakers. If you go to the stores I mentioned above, you can try on the insole WITH the shoe at the time of purchase. You may need to get 1/2 size up tp make room for the thicker insole.

One person's mistake is another's good fortune. I hope that anyone reading this can take steps now to prevent injury, improve their performance and train safely. Injuries don't always happen all at once. That twinge you feel today could sideline you in 6 months. Why let it get that far?

Happy shopping!

Next blog on equipment: The decline of muay thai gear and the search for the real deal......